Initiatives
OASIS will facilitate research and demonstration, incubation and tech transfer, training and social outreach and inclusion through the following core initiatives led by various OASIS partners:
Clean Tech Park
Located adjacent to the UC Riverside campus, the Park will encompass research laboratories, incubator/accelerator facilities, professional education training, offices for industry and community partners, and community spaces. It will enable diverse stakeholders to collaborate in the commercialization of promising innovations in clean energy, sustainable transportation, agriculture, community health and health disparities, and around mindful stewardship of natural resources.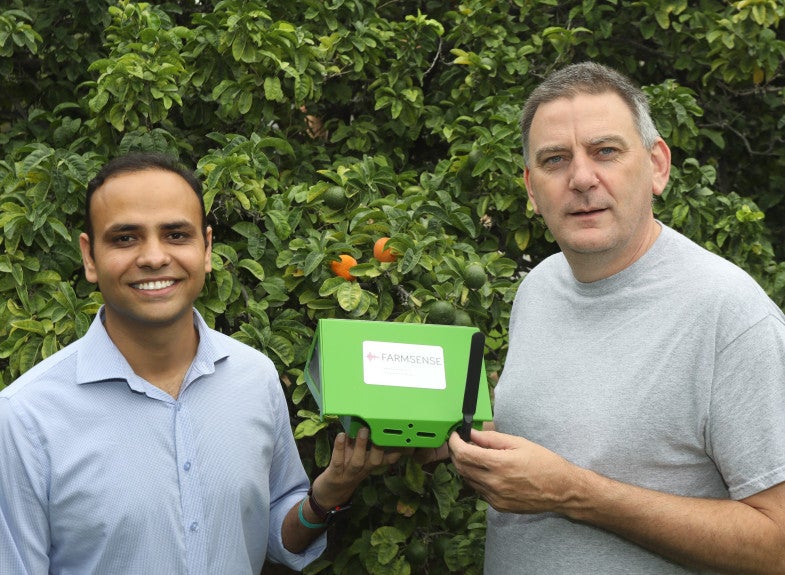 FarmSense, a company founded by UC Riverside computer science professor Eamonn Keogh and UCR alumnus Shailendra Singh, won second place at the Entrepreneurship World Cup U.S. National Finals.
Accelerator
Housed at OASIS, and led by UCR's EPIC Small Business Development Center, entrepreneurs and startups will receive technology commercialization assistance from industry experts to facilitate deployment of products and services in the areas of emphasis for OASIS. Entrepreneurial support, together with an extensive network of assets for pilot scale demonstration projects, will accelerate the transfer of innovative products and services to the private sector and the community, fueling the region's transition to a more sustainable economy.